Welcome to Slayer's guide to Cythera!


Warning! If you don't want spoilers, you've come to the wrong place. I take no responsibility if your game of Cythera isn't as enjoyable as it should have been.

9/23/02 As part of the celebration of our hundredth chronicle, I've created a table of statistics on all our chronicles and all our chronicle authors. These are linked from the Chronicle of the Month page.


This site is (c) 1999-2001 Benjamin Douglass. Cythera is made by Ambrosia Software. I have no association to Ambrosia or anyone else at all. Thanks to Mac Classics for generously providing space for this site. I encourage you to visit them. If you have questions or comments regarding this site, please feel free to mail me at bendoug@yahoo.com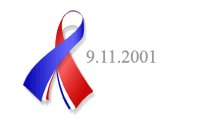 NOTE: This site is no longer maintained by Benjamin Douglass. The pages here have been preserved by Cythera Guides as an archive of the original Slayer's Guide to Cythera.